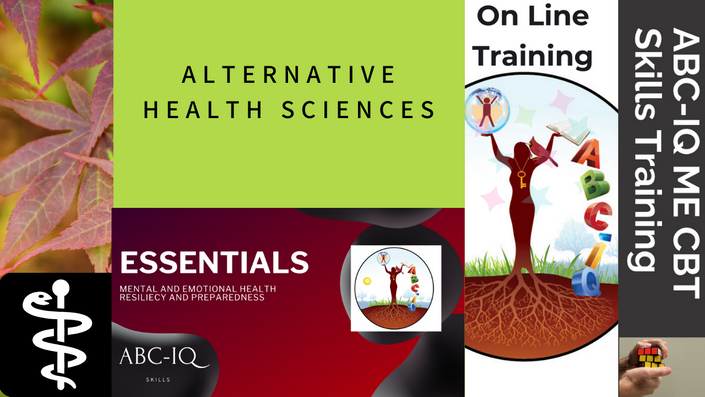 ABC-IQ - A Proudly Canadian Product
Mental and Emotional Health Science - Marijuana as Medicine - ME Skills Science / Grief / Trauma / Sustainable Alternative
Food Services and Safety, Health and Sustainability / Expired vs Inspired Products - Shelf Life - Functionality - Improvement Plans / Health /
Consumer Protection - People with Varied Needs
Energy - Health Science Cognitive Behavioral Science Research / Healing Arts / Values and Leadership / Psychology

Mind Science Cognitive Behavioral Science Forensic Psychology 2020 - 2021 / 2 -Data Collection - Application - Launch - Skills Education ABC-IQ Skills Level up the Play
Target - Supplying patients with alternatives for sustainable health, Marijuana as medicine, hemp, cbd oils, mental and emotional health supports, clean / healthy foods determining the impact on body climate.
300 000 Patients collecting big data on Mind Science CBT Health Practice
Cultural Celebration of Foods / Agriculture Growth and Sustainability - Holistic Health / Plant Based Healing Properties
Vets / Elders / Seniors / Educators / Health Sciences / Leaders - As Learners - Men / Women / Humans and Health
Auto Immune Disease, Cancer, PTSD, Trauma, MS, Seizure Disorder, Pain, Parkinson's, Diabetes, Heart Disease, COVID19
Impact of internal, external parts, replacements, sustainability, effectiveness and use - Internal surgery, metal plates vs external hinges, wires. - human / toxicity of body climate.
Technology Development - Skills Education - Level Up the Play
(Path of the Brain - zap - conductor - nerves and electricity) Vitamin b / d / c and the deficiencies of the wires / brain / left / right cross) Path of resistance in the body blockage - humidity - stem / steam - skin / elasticity and retention / regrowth./ Impact / Human Sexuality / Organs / Energy Production / Constant Negative Resonance - vs Constant and Positive / Touchstones - Calibration / Memory Retention / "The Feeling" / Standards of Application / The Reason / WHY / Choice
Preventative Health - Big Data Collection -- Medicine and CBT
CBT, Edible Medicine, Marijuana as Medicine the multi functional use of the plant for sustainable use from plant and derivatives - stem, flower, CBD / THC oils, medicinal uses, pain, auto immune deficiencies, seizures, trauma, cancer, ptsd, multiple sclerosis, bone related issues, spasms, autism, seizure disorders, diabetes,heart, arthritis and nerve related conditions. - Brain and Impact
Seeking - Vets / Trauma / Recovery / Survivors / Leaders / Healers / Educators / Doctors / Seniors / Elders / Leaders / People - Community Agencies / Hope for Humanity - Healers Global Health / Research Medical Sciences - For the Worlds Kid's - Article 1 - Literacy Skills Free Speech - Free Thought - VERITAS AND CHOICE - TRUTH, FREEDOM, JUSTICE AND REPRESENTATION.
19+
Course Curriculum
Emerging Technologies Data Collection / AI / Mind Science CBT Ed Tech Level Up the Play
Available in days
days after you enroll
Your Instructor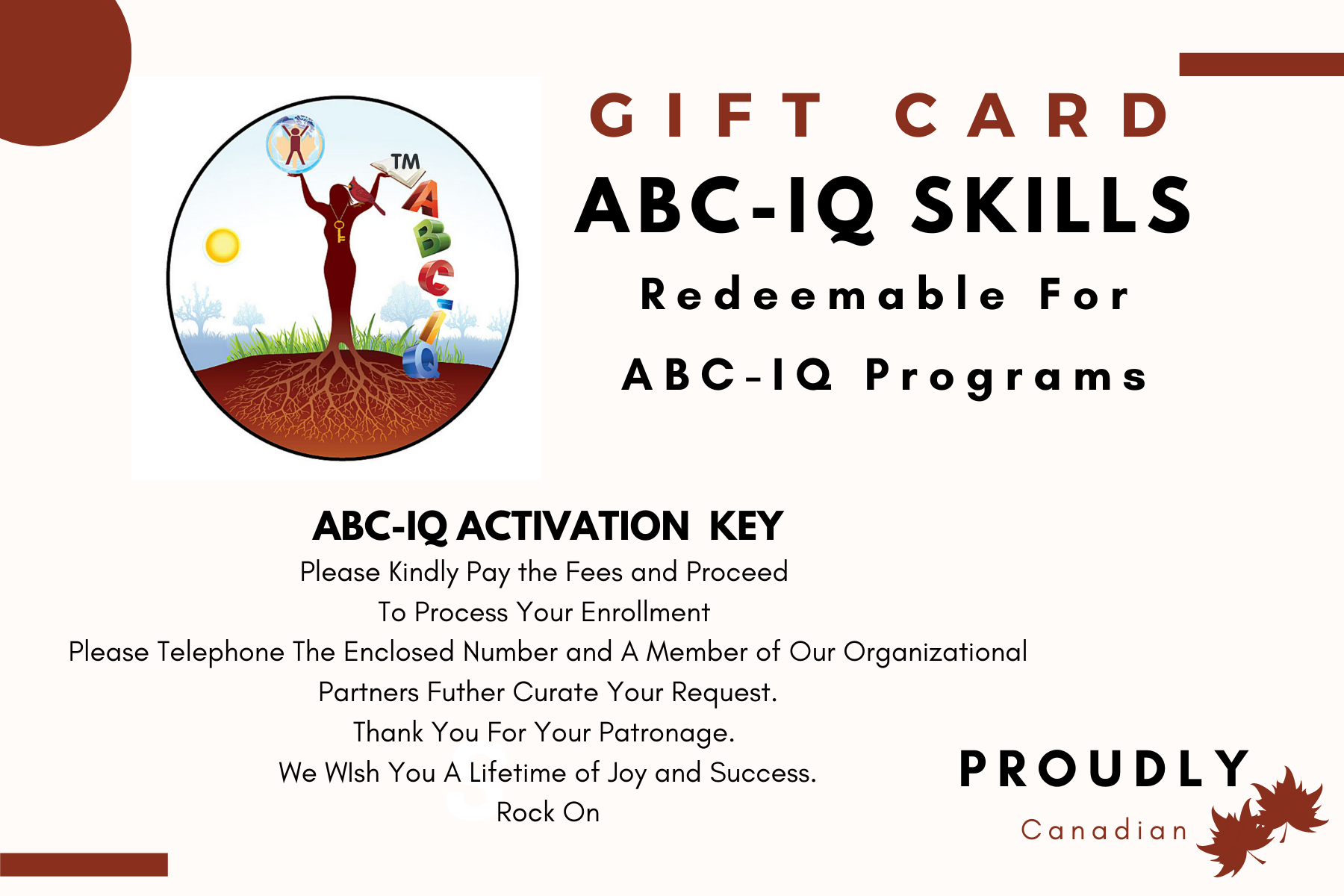 ABC-IQ skills programs and applications are complementary to any curriculum, providing educator, health specialist, leader, youth and parent support training, all available online with support options of in residence consultation, risk assessment and personalized learning training.
ABC-IQ was founded on the belief that all people are unique and are capable of learning. Celebrating cultural diversity as our strength with joy setting our standard for life, we utilize technology as a support tool providing global skill programs of education through utilizing software as a service, software as a teaching tool and interactive applications.
ABC-IQ's signature training program Mind Science, develops strategic design thinking strategies, critical thinking, principle and value based leadership skills bringing together the greatest collection of thought processes, principles and strategies applying positive psychology, the law of attraction and emotional intelligence across the multiple intelligence's.
ABC-IQ has a number of preparedness, mental and emotional health, Youth, job and career skills courses on offer. Courses in the areas of organizational culture, finance, international business management, critical thinking, design thinking, writing, self skills training, mental and emotional health arts literacy / arts therapies, essential oil's, astronomy, leadership, classroom management, entrepreneurship, success, the law of attraction, emotional intelligence and I AM ME job and career skills portfolio development.
You must be 25 years of age to donate your body to science and CBT alternative health studies. If you have arrived at this page by mistake and are below the age of 21, please kindly adhere to internet safety and protocol and exit the page. If you are below the age of 21, you will require your parent's signature to enroll in our CBT Health Studies. Thank you.
By way of reading this page, you agree, to waive all legal responsibility of ABC-IQ and affiliate companies.