ABC-IQ Skills Training Portal
Blended learning, online, on demand professional development. Educator, leadership, entrepreneur, general training. Skills for the future of work. Clicks education, instructor training, abc-iq tips magazine applications, mixed use spaces and places. Organization bespoke training, 360 pre accreditation assessment.
Subscribe To Our Program Data Base
ABC-IQ Skills Programs
by ABC-IQ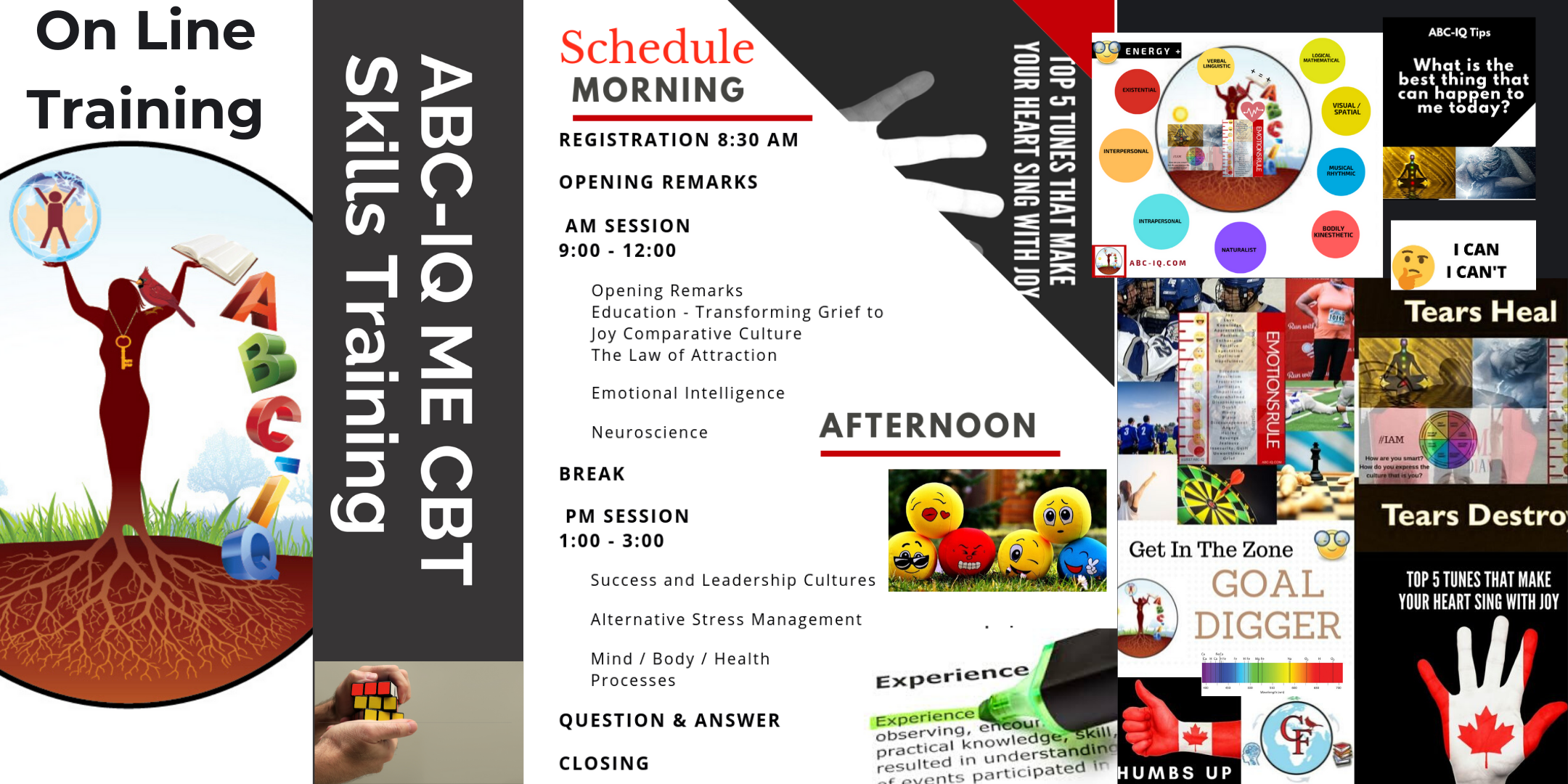 ABC-IQ®
was founded on the belief that all people are unique and are capable of learning. Celebrating cultural diversity as our strength with joy setting our standard for life, we provide online distance learning skill programs of education through utilizing software as a service, and interactive applications.
ABC-IQ skills applications are universal and complementary to any curriculum, providing certifications for educator, health specialist, leader as well as programs for youth available online with support options of in residence consultation, risk assessment and personalized learning training.
ABC-IQ Vision, Mission and Goals
#abciqtips #abciqskills #Canada #SDGs Core Competencies - Sustainable Development Goals
Following the mandate of the Canada Feminist International Assistance Policies The core action area for ABC-IQ policies—which will be integrated across all areas—are:
gender equality and the empowerment of women and girls.
The other action areas we have chosen are:
human dignity, covering humanitarian action, health and nutrition, and education;

growth that works for everyone, which targets areas such as sustainable agriculture, green technologies and renewable energy;

environment and climate action focusing on adaptation and mitigation, as well as on water management;

inclusive governance, including democracy, human rights, the rule of law and good governance; and

peace and security, by promoting inclusive peace processes and combating gender-based violence.
"ABC-IQ is adopting a Feminist International Assistance Policy that seeks to eradicate poverty and build a more peaceful, more inclusive and more prosperous world. ABC-IQ firmly believes that promoting gender equality and empowering women and girls is the most effective approach to achieving this goal.

ABC-IQ Interactive's Daily Lesson ME Skills Integration
All courses follow a streamlined format with skills interactive's, PDF, video and audio's. Text books and suggested materials are available for order on the ABC-IQ platform for digital download or book format / audio books on Amazon, Apple, Google or Kindle platforms. ABC-IQ software as a service teaching tool for self studies, learners answer questions and complete activities in a notebook.